BEVERLY JUNE "BEV" JOHNSON
January 28, 1920 ~ June 5, 2011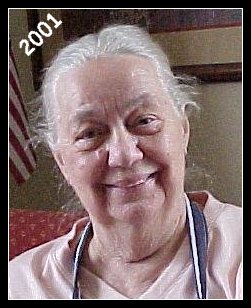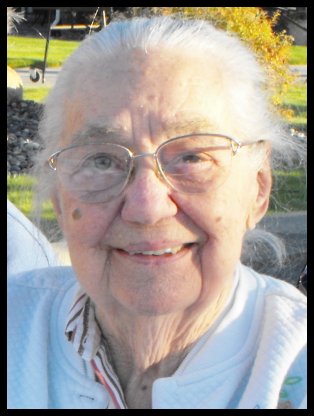 Beverly Johnson, amazing Mother, Grandmother and Great Grandmother passed away quietly in her sleep Sunday, June 5, 2011. Born on January 28, 1920 in Chicago, IL, Beverly was raised in Racine, WI. After graduating from Washington Park High School, she went on to train as a Registered Nurse at St. Luke's Hospital in her home town.

Beverly met Julius Johnson by chance at the Union Railroad Station in Chicago and after a brief courtship they married at his family home on Diamond Lake in Cable, WI on July 10, 1943. Soon after they began their adventure out West and became original residents of Richland. After only 24 years of marriage, her husband Julius died in 1967. She learned how to drive, took over the finances and raised her children alone becoming the center of the universe for her family.

Beverly was most proud of and will be remembered for her many years as an obstetrics nurse at Kadlec Hospital. She was widely known as a gifted story teller, wonderful letter writer and her "little gray house in the West" was always the neighborhood gathering place.

She is survived by her four children, Kurt Johnson (Sherri), Deirdre Johnson, Charles Johnson (Tammara) Megan Cartmell (Dick), ten grandchildren and five great-grandchildren.

She was a long-time member of Southside Church and Eastern Star. Beverly was a much adored mother and will be deeply missed. We admired her so. Memorial services were held at Southside Church in Richland. In lieu of flowers, memorials may be made to Southside Church.