My Vegas68 Story


Back in early November of 1996, I was trying to get on the net. Three of my four younger sisters were bugging me every time they called. At the time, I had a Compaq 286e Deskpro. I had a modem (9600 baud) but it wasn't even installed in my computer. PLUS I had been living so far out in the 'sticks' that there wasn't an internet service provider (ISP) with a LOCAL access number.

I moved and found an ISP with a LOCAL access number. (YIPEE SKIPEE!!) They told me I had to have at least a 14.4 modem and 8 megs of RAM to get online. I went to Staples Office Supply and bought a 14.4 modem and was gonna install that puppy myself and get online. I was so excited - thought I was going to be able to send a birthday wish on 11/7 via e-mail to one of my little sisters.

I said "How much RAM do I have?" The ISP folks didn't know and neither did I, but I wanted all my ducks in a row BEFORE I tried to install the silly modem. Took my computer to the local computer store for them to check it out and found out that I had a whopping TWO (that's 2) megs of RAM!!! And it would cost mega bucks to add just 6 megs of RAM so I could get online. The computer store told me that 8 was MINIMUM, and 16 would be good... and 32 would be WONderful.... but they couldn't get any more than 8 on the computer I had at the time. I was one severely dissappointed person that day -- took my old computer home with me and spent a lot of time trying to figure out a way I could get online...

Enter -- an old 'sweetie' from my days of living in Juneau, AK. He was in Anchorage, AK, then. Called and asked if I'd like to rendevouz towards the end of November in Vegas. SURE! WHY NOT!?!

We stayed at the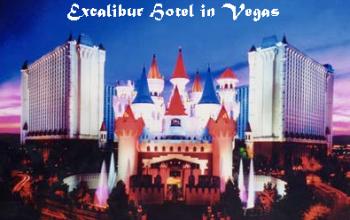 If memory serves, I got 7 hours of sleep in 76 hours.

And I won enough $$$ at the Excalibur and also at the Golden Nugget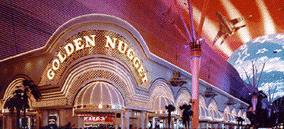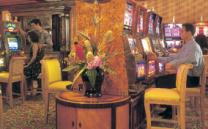 on the dollar slots to buy a SCREAMIN' (back then) 200mhz pentium processor with a 33.6 modem -- SIXTY FOUR (that's 64) megs of RAM!!! Lots of "bells and whistles", too. AND enough left over to buy a new set of snow tires AND a winter coat.

Well, I was online by December 6th!! Then my sisters started bugging me to find a place where the 4 of us could all chat online together in the same place. They'd all been online a year by the time I arrived and they hadn't figured this out yet. Web Broadcasting System (WBS) was the place I found (in the book that came with my modem) and it worked just fine for us... WBS asked me what my 'handle' was... Well, I didn't HAVE one, but I figured "Vegas" was appropriate! They said somebody was already using Vegas and that I might want to add a number to make it unique......

I became "Vegas68".... and I STILL love telling the story that goes with it.

The pictures below were taken by a VERY tricky photographer at the Excalibur.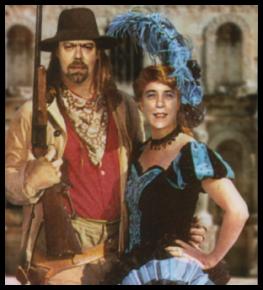 ~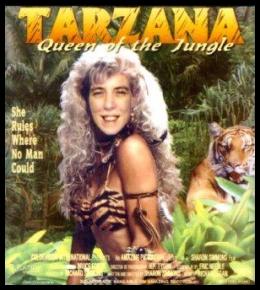 Ain't that a GREAT story??





"Semi-Wild" background by






Back to my Home page

page started: 12/27/96
page updated: 10/04/02

Email the webmaster
MY VEGAS68 STORY