Vegas68's LSU Page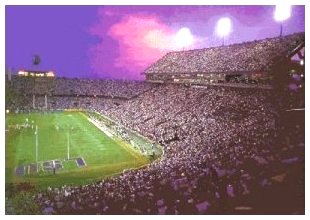 This page is dedicated to my Brother-In-Law, Mike (RIP).
"Tiger Stadium at Dusk" was Mike's computer wallpaper.
Mike was a HUGE LSU fan and I miss him.
Peace, Michael.

Mike's dad was PeeWee Moss (1926-2012).
"As LSU celebrates the 60th anniversary of its 1949 NCAA boxing title,
champions Pee Wee Moss and Tad Thrash threw out the ceremonial
first pitches at Saturday's [5/9/09] LSU-Florida baseball game.
Article found on LSUSports.Net reflects on how boxing came into
PeeWee's life more than half a century ago."
Click here to read the article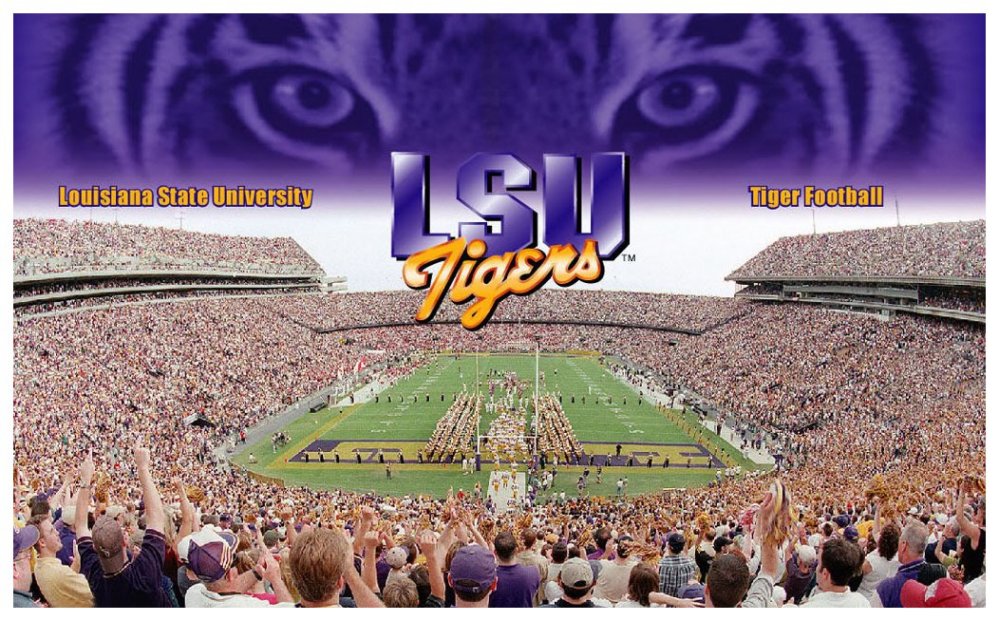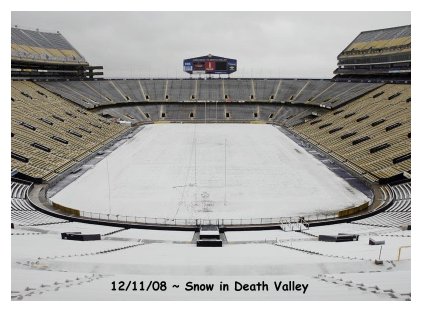 National Football Championships (3):
1958, 2003, 2007

SEC Football Championships (11):
1935, 1936, 1958, 1961, 1970, 1986, 1987, 1988, 1989,
2000, 2001, 2003, 2007, 2011




"LSU Fight Song"
Click SINGLE RIGHT ARROW to listen.


I am a fight song singin' Louisiana State University Fan!

~~~~~~~~~~~~~~~~~~~~~~
Hey! Fightin' Tigers! Fight all the way!
Play Fightin' Tigers! Win the game today!
You've got the know-how. You're doin' fine!
Hang on to the ball as you hit the wall
And smash right through the line.
You've got to go-o-o-o! For a touchdown
Ru-u-u-n! Up the Score!
Make Mike the Tiger stand right up and ROAR!!!!
Give it all of your might as you fight tonight,
And keep the goal in view,
Victory for LSU!!




2017 LSU Football Schedule/Record

09/02 LSU-27 v BYU -0


09/09 ~ LSU-45 v Chattanooga-10


09/16 ~ LSU-7 @ Mississippi State-57


09/23 ~ LSU-35 v Syracuse-26


09/30 ~ LSU-21 v Troy-24


10/07 ~ LSU-17 @ Florida Gators-16


10/14 ~ LSU-27 v Auburn Tigers-23


10/21 (Magnolia Bowl) ~ LSU-46 @ Ole Miss-24


11/04 ~ LSU-24 @ Alabama-19


11/11 ~ LSU-33 v Arkansas-10


11/18 ~ LSU-30 @ Tennessee-10



11/25 ~ LSU v Texas A&M ~ TBD




My LSU bumper sticker


Mike the Tiger's Game Trailer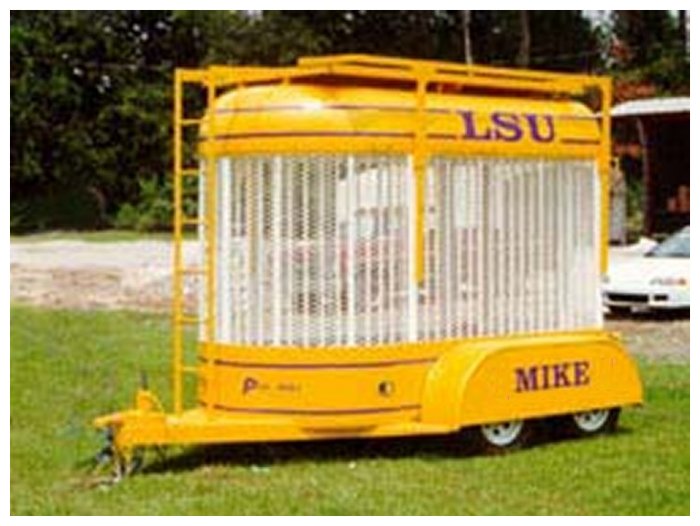 Click Mike's Trailer to see Mikes I thru IV.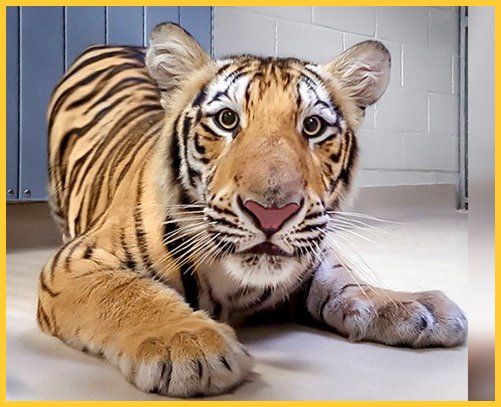 Mike VII - 8/21/2017




LSU's GOLDEN GIRLS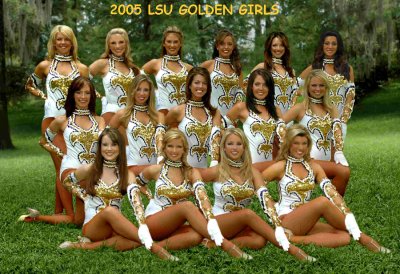 LSU Golden Girls Celebrate 50 years in 2009
2008 LSU Golden Girls Dance to Hey, Fighting Tigers at Tigerama


Wing was the first to be flagged under an NCAA rule that
disallows touchdowns if the player celebrates before scoring. HA!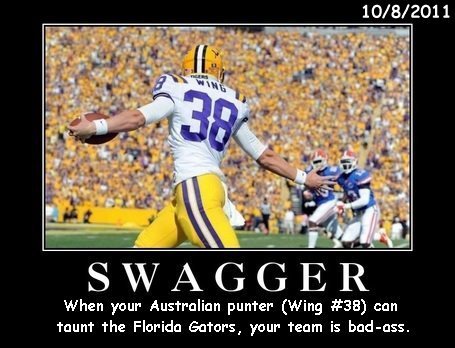 Thanks to Bob for "Fight For LSU"

Click to hear Fight for LSU (543KB download)

FIGHT FOR LSU
Like knights of old we fight to hold
The glory of the Purple and Gold
We'll carry through we'll die or do
To win this game for LSU
Keep trying for the final score
Come on you Tigers fight for more, for more
Come you Tigers fight, fight, fight
For dear old LSU.




Thanks to Bob (again)
Read the story of the LSU Chinese Bandits






Patience. Give this site time to load and you'll hear Mike the Tiger Roar!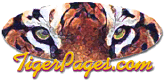 Tiger Screensaver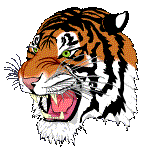 BUY LSU PRODUCTS from TygerGifts.com
ANOTHER PLACE to BUY LSU PRODUCTS
ANOTHER PLACE to BUY LSU PRODUCTS
ANOTHER PLACE to BUY LSU PRODUCTS
YET ANOTHER PLACE to BUY LSU PRODUCTS



<!!END OF LINKS-->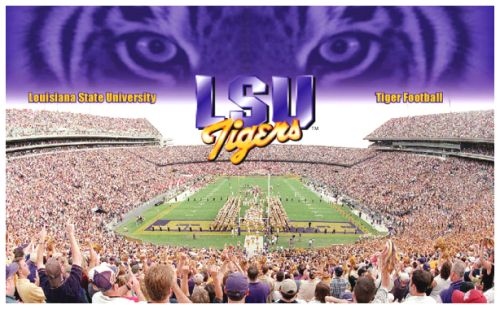 Geaux back to my home page




page started: 09/18/97
page updated: 11/18/17

e-mail the webmaster
MY LSU PAGE